Our Team
---
Who Makes Up Unique Properties?
Debra Jones
Debra has been in the real estate industry for over 30 years.  As she likes to say, she's seen the good, the bad and the ugly come and go more than once.  She's always been successful no matter what's going on with the economy because you would be hard pressed to find someone more devoted to her clients as she works tirelessly on their behalf.  She specializes in Unique Properties with a focus on historic era homes, water feature homes and those with distinctive architectural style.  Debra has always lived in a Unique Property herself and she loves working with people who enjoy doing the same.
Debra was the founding agent for The Unique Properties Team.  She is the lead listing agent on the team and brings the strongest depth of marketing knowledge and negotiating skill to the table.  In another chapter of her career, the largest banks in the country hired Debra to travel from coast-to-coast teaching their people sales and marketing.  Debra now brings that considerable experience to bear on behalf of The Unique Properties Team and her clients.  Debra provides incredible customer service and goes to bat for her sellers to maximize their profit during the sale of their home.  She has been instrumental in helping to drive The Unique Properties Team to being among the Top 1% of Realtors in the Tulsa metro area.  Debra believes there is a BIG difference between taking a listing and marketing a listing.  Marketing a listing is what she does and her results speak for themselves.  When you're ready to sell your home, she's a tremendous asset to have on your side.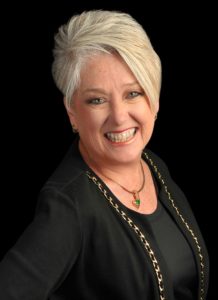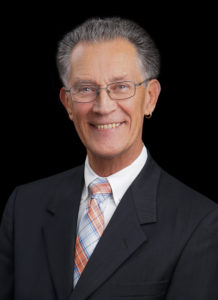 Doug Jones
Doug is the managing broker for Unique Properties.  He has considerable experience in the real estate industry.  Prior to selling real estate, he was a mortgage loan officer for 20+ years.  He opened one of the first mortgage brokerages in the country of Mexico and catered to a high-end clientele purchasing first and second homes in Mexico.  Working with the concerns and time-constraints of high-end buyers and sellers requires an understanding and experience that only a few Realtors possess.
Doug is an expert in the changing real estate needs of Baby-Boomers and their parents.  Whether "right-sizing" means moving into a larger or smaller home, Doug has worked with many clients who have various parameters to consider when selling and/or purchasing another home.
In the era of social media, when talking on the phone is becoming a lost art form, Doug spends a good portion of his time every day on the phone talking one-on-one with clients and prospects.  He is responsible for generating new listings, many of which are expired listings that didn't sell with a previous Realtor.  Doug maintains a large database of potential buyers and sellers which he combs through on a regular basis to put buyers and sellers together what would not otherwise happen.
Doug also heads up our COMMERCIAL DIVISION.  As a long-time Tulsa Metro resident, he knows the territory and knows the inventory.  Whether you are looking to buy or lease, Doug can assist you and your business in locating the right property and negotiate the best terms.
Andrew Jones-Brothers
TV makes real estate look easy and, in truth, it's just not. Hiccups are inevitable and you need an experienced agent on your side to make your transaction as seamless and smooth as possible. You need an agent who can tackle issues from multiple angles, not just the most obvious ones.
Andrew Jones-Brothers is that agent! Andrew grew up in the real estate industry and is one of the Founders of the Unique Properties Team. He has lived and worked in some of the largest markets in the US; Dallas, Los Angeles and Boulder. He also has extensive experience in digital marketing and the lending industry to serve and support his clients at every step of the buying and selling process.
The home buying and selling process isn't as easy as TV portrays it to be. However, Andrew Jones-Brothers makes the difficult easy, to keep your transaction network worthy.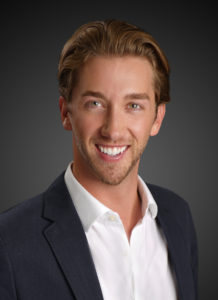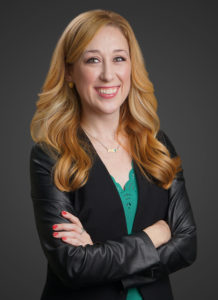 Joy Jones
Joy is passionate about real estate and specializes in Historic Homes, downtown living, and rural / farm & ranch properties. She started her career in real estate 12 years ago when she moved to Puerto Vallarta, Mexico, and facilitated international financing for Americans and Canadians purchasing homes there. She is bilingual and can assist clients who prefer doing transactions in their native tongue. When she returned to Oklahoma, she worked on the sales & marketing side of real estate and then went into title and closing. Her vast knowledge and experience over multiple aspects of the industry have served her and her clients well as Realtor – which is her favorite side of the business by far! Joy loves being a part of her clients' major life moments and considers it an honor. She is very involved in the art community, professional organizations, is the only sitting Realtor on the Historic Preservation Commission (appointed by Mayor GT Bynum), is a crew leader on the Claremore Collective young professionals organization, and was recently named one of Rogers County's 40 Under 40. It is her goal to make your transaction as smooth as possible and to have FUN along the way! (She also loves black coffee, traveling, shoes, photography, fresh flowers, her dogs and chickens, and mowing her 7.5 acres in her cowgirl boots.)
Wes Lawhorn
Wes started his career in the real estate industry over 9 years ago focusing on marketing and design, helping many agents and their sellers market their homes with innovative and high quality materials. In 2016 he got his license and began working with clients to achieve their dream of home ownership at every stage of life.
Growing up in Owasso and now living in Tulsa's growing Downtown area, he has extensive knowledge of the many communities Tulsa has to offer!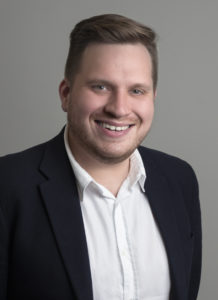 Angela Miller
Angela started her career in Real Estate in 2011. She owned and Operated a Direct Mail company in Tulsa for 13 years and is the mother of a 12 year old son. Angela loves helping clients buy and sell homes in Tulsa and surrounding areas with her main focus being Downtown and Midtown Tulsa. Angela is also an accomplished investor who buys, restores and sells homes in the Tulsa area.
Oceanna Finley
It is never just about the sale for Oceanna. It was however, Oceanna's own experience in buying a home that inspired her to become a Realtor! She brings a tenacity and dedication to each deal and treats each person as if they were her only client. Utilizing her background in communications, photography, marketing, and public relations, she provides a unique and refined level of service to her clients. Creativity in negotiations and thinking outside of the box have proven valuable assets to assist in winning deals for both her buyers and sellers! Though she does real estate transactions everyday, she recognizes that each sale is a defining moment in her buyer's and seller's lives, and she treats it as such. Being a transplant to Oklahoma and having moved from coast to coast herself, she enjoys working with out-of-towners to help them find their new home, or navigate deals from a distance. She utilizes all resources at her disposal to help her clients throughout the buying and selling process, including her unique partnership with her husband, a local mortgage loan officer. Her compassion and tenacity extend to her work in non-profit animal rescue, welfare, and advocacy, and several other causes.  She endeavors to treat everyone with respect and kindness, but she never has a problem going to bat for her clients best interests!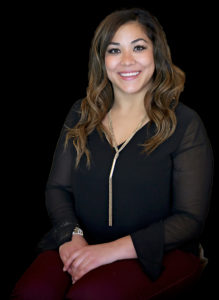 Jacqueline Varela
Coming soon.
Ricky Underhill
After 11 years in Los Angeles, Ricky is extremely happy to be back in his home state of Oklahoma. With his education and diverse background, it's no wonder real estate has become his full time passion. Along with cooking, photography, & spending time with his family; Ricky sincerely enjoys connecting with people and putting their mind at ease during every process leading up to the closing table.